Innovative Formulations that Anticipate Trends
As an experienced and multicultural contract manufacturer, our deep knowledge of the cosmetic market and of the expectations of its main actors enables us to anticipate trends.

We imagine innovative and visionary skincare, makeup or hybrid formulations and/or products with passion. And we then put potential best-sellers at your disposal.
We provide either ready-to sale, portfolio formula-skeletons, or tailored-made formulations.
Painstakingly Sourced Non-Controversial Raw Materials
In the composition of our formulas, our R&D laboratory ensures the supply and use of selected raw materials. They are mainly sourced in France or in Europe.

We design "made in France" or "made in Japan" formulas/products that are always clean and often natural. Most of the time, they are generally COSMOS certified or certifiable.
Highly Sustainable Selected Packs
Thépenier Pharma & Cosmetics did secure partnerships with some of the leading packaging groups in order to:
Ideally match the pack/formula combo and offer you an optimal product experience. In addition, this way we minimize the development timeline of your projects.
Provide as reliable, sustainable and eco-friendly services and products as possible. The pack is in line with the requirements of our R&D, which is to provide clean, natural and highly sustainable products to our customers.
Facilitate the manufacturing of your products on our equipment.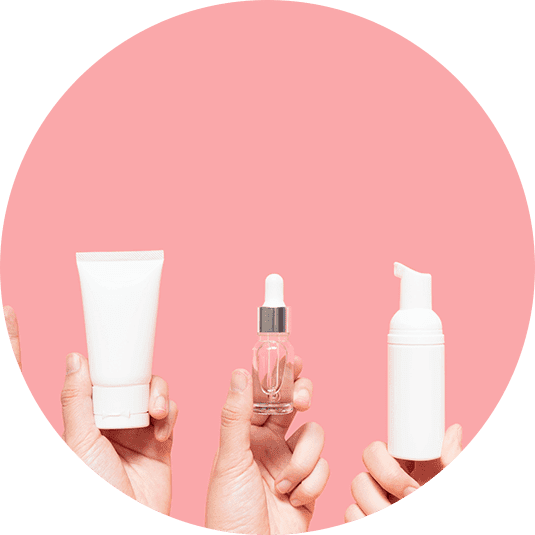 Fine-Tuned Scale-Ups
Scale-up operations are also within our chore know-how. It allows us to easily, rapidly and efficiently accompany your business growth.
Regulatory Expertise
Beyond formulation, we can also handle all the regulatory dimensions of your projects. That is:
PIF (Product Information File)
Country regulatory checks
Ingredients list check
Claims checks 
Etc.
Strict Timeline for a Well-Controlled Time-to-Market
The most famous cosmetic groups, as well as the most dynamic start-ups, entrust Thépenier Pharma & Cosmetics with some of their most strategic product developments. They choose our clean and/or natural formulas to reach success. Why wouldn't you?

The responsiveness of our R&D ensures as limited a timeline as possible to your projects. This way, you can expect your products to be launched on the market prior to all your competitors!