A Pigmented Long-Life Eyeliner for an Intense Look
The intensely pigmented eyeliner highlights the eyes with a precise liquid line. The eyes are intensified in a single stroke thanks to the pure and intense color.

Its comfortable texture glides on application, dries quickly so it doesn't smudge and allows a perfect hold on the eyes all day long. The pen's brush tip was designed with flexible fibers for easy application.
High-End Ingredient for a Stunning Result
Copolymers
Our copolymers are a combination of three smudge-resistant film formers that make the formula longwearing and easy to adhere to skin.
Superfine pigments
Our superfine pigments provide a sheer pigmentation for a natural "hair-like" finish.
Main Characteristics to Satisfy the Largest Number of Customers
There is no fragrance.
Our eyeliner liquid is vegan, which means no animal-derived ingredients.
Our formulation is respectful of the highest security and quality standards, so it complies with main international markets like China, UE, USA, Japan.
How to Use our Liquid Eyeliner well
To start, shake.
Remove the cap, and glide tip along lash line, hugging as close to lashes as possible.
Adapt the thickness and shape of the line according to the desired makeup.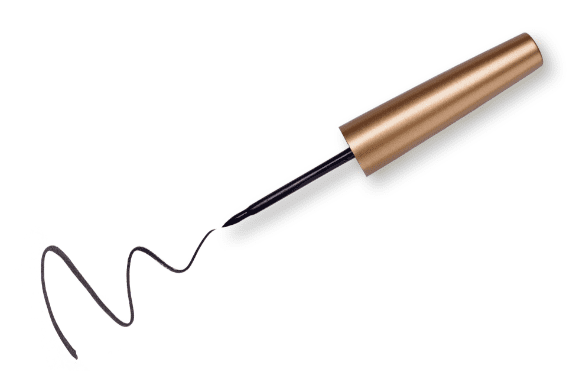 Recommended Pack
Our brush pen, made of flexible fibers, eases the precise application.
Why You Should Choose
Thépenier Pharma & Cosmetics?
Full-service contract manufacturer (CMO-CDMO), Thépenier Pharma & Cosmetics (TP&C) has an over 40-year experience of development and manufacturing of pharma, OTC and cosmetic products. Our pharma DNA of and the fact that all products are manufactured in a GMP-environment bring a higher level of technicality, performance, efficiency and quality to your products.
Member of an innovative French-Japanese group, TP&C manufactures high-end "made in France" or "made in Japan" technological healthcare and clean beauty products.
With TP&C, you focus on the promotion of your brand and let us take care of the rest!