Synergies Within The Group
By synthesising our skincare and makeup DNA and our Japanese and French roots, we are an OEM (Original Equipment Manufacturer) and ODM (Original Design Manufacturer) without equivalence in the world. Full-service specialist, we constantly invest in R&D to bring to you some of the most innovative and refine formulations in the world and to connect you with the makeup trends of tomorrow.
As a cosmetics subcontractor for over 40 years, Thépenier Pharma & Cosmetics (TP&C) draws on the quintessential know-how of its parent company Nippon Shikizai Inc. and its French subsidiary Nippon Shikizai France to offer you a complete range of innovative, sensorial and high-performance top-of-the-range makeup products.
Unravelled Industrial Expertise
Our 5 factories - 3 in Japan and 2 in France - benefit from ultramodern automated manufacturing and packaging equipment, capable of bringing to life all kinds of makeup products, in particular:
Powder and liquid foundations

Lipsticks

Mascaras and eyeliners

Blushes

Scented derivatives

Etc.
Our premium formulas therefore come in the following forms:
Liquid

Emulsion

Solid

Powder
Specialist in Eyeliner and Mascara
TP&C specialises in liquid and emulsified formulas, and in particular in the design, manufacture and packaging of mascaras and eyeliners:
Richly pigmented

eyeliner formulas. Easy to apply with a precise gesture, our eyeliners

illuminate the eyes and last all day long

.

Mascara formulas that combine technicality and naturalness. Lashes are lengthened and curved for the whole day. And most of our mascaras are water-resistant and yet easily removeable using simply water.
Convinced that our customers need to focus on high value-added tasks and that this is the standard level of service expected of an OEM-ODM (Original Equipment Manufacturer - Original Design Manufacturer), we offer full-service operations, which allow you to safely outsource your entire supply chain. In this respect, we provide:
Formulation

Sourcing

Purchasing

Quality controls on packaging items, raw materials, finished products

Manufacturing

Packaging

Release

Transport
GMP and ECOCERT-COSMOS Certified Manufacturer
Combining innovation, the strictest galenic and quality requirements, and driven by an eminently eco-responsible approach, TP&C forges your products with passion within a GMP (Good Manufacturing Practices) environment, to also ensure their safety and premium quality.
Aware of the ever more demanding expectations of beauty product consumers, we have made the deliberate choice to deploy pharma quality standards in our factory for the manufacturing and packaging needs of all the makeup products entrusted to us by our customers. This way, you benefit from quality commitments that very few subcontractors can display on the market and enjoy one of the lowest non-quality rates on the market (<0.5% for more than 10 years).
Committed Top-of-the-Range R&D
At TP&C, our cutting-edge innovations come from the know-how of our two cultures: French and Japanese.
Our makeup formulas have long been known and recognised for their genuine originality, technicality, sensoriality and silky finish.
Demanding and deliberately eco-responsible, TP&C ensures the safety and quality of your products. This is why we develop formulas that are always clean and often natural, i.e. made up of more than 95% of ingredients of natural origin, and possibly organic.
For each galenic, we have turnkey solutions and stable and robust base formulations, which allow us to minimise the development time of your new products, and therefore the time-to-market of each of them. Of course, we can also customise these formulas to meet specific requirements of some of our customers and their blacklists.
As regards raw materials used in the composition of our formulas, they are carefully selected, and the vast majority of them come from France or Europe, in accordance with our Responsible Purchasing Pledge.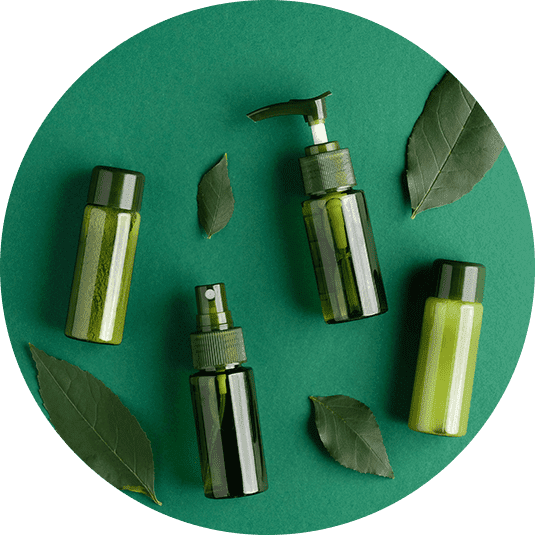 Partners Specialising in Sustainable Packaging
Our partnerships with major packaging groups makes it possible to:
Optimize the compatibility of the formula AND the pack, especially for products such as mascaras and eyeliners where the technicality of the pack is key to the performance of our formulations

Offer eco-responsible solutions, in line with our company's CSR policy

Simplify our manufacturing processes and reject rates
REGULATORY MATTERS: OUR BUSINESS
Finally, we are familiar with all regulatory issues that come along the life cycle of your products:
PIF (Product Information File

Country regulatory checks

INCI list

Claims check

Possible RFQs from your customers

Etc.
At Thépenier Pharma & Cosmetics, artistic schemes and industrial expertise
combine to bring to life beauty products designed with passion.
Discover our latest makeup innovations: