A Safe, Healthy and Effective Toothpaste
Our natural gel toothpaste is the best solution to refresh, purify and take care of your teeth.

Formulated without fluoride, saccharin or artificial coloring, it contains everything your mouth needs to feel clean and nothing more.

Let your teeth shine with this natural formula.
Natural Whitening and Sweetening Ingredients
Hydroxyapatite
Naturally present in our teeth and enamel, hydroxyapatite rebuilds the tooth structure by remineralizing and protecting it.
It helps teeth look whiter  without bleaching agents.
Sodium bicarbonate
Sodium bicarbonate contributes to the teeth whitening effect.
Stevia rebaudiana
Known for its soft leaves, the extract of stevia rebaudiana is a sugar-free sweetener, an excellent alternative to saccharin.
It gives a good taste to toothpaste without causing tooth decay.
Main Characteristics to Satisfy the Largest Number of Customers
How to Use our Natural Toothpaste well
Moisten the toothbrush and put the toothpaste on it.
Then brush the teeth carefully and rinse the mouth.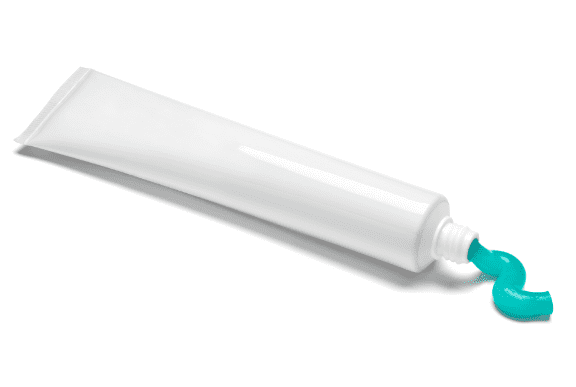 Recommended Pack
The tube remains the most practical pack.
Why You Should Choose
Thépenier Pharma & Cosmetics?
Full-service contract manufacturer (CMO-CDMO), Thépenier Pharma & Cosmetics (TP&C) has an over 40-year experience of development and manufacturing of pharma, OTC and cosmetic products. Our pharma DNA of and the fact that all products are manufactured in a GMP-environment bring a higher level of technicality, performance, efficiency and quality to your products.
Member of an innovative French-Japanese group, TP&C manufactures high-end "made in France" or "made in Japan" technological healthcare and clean beauty products.
With TP&C, you focus on the promotion of your brand and let us take care of the rest!